09

August, 2018
Color Platform second Global Meetup in Moscow on 21.08.2018
The Color Platform is a 3rd generation blockchain platform that focuses on developing dApps.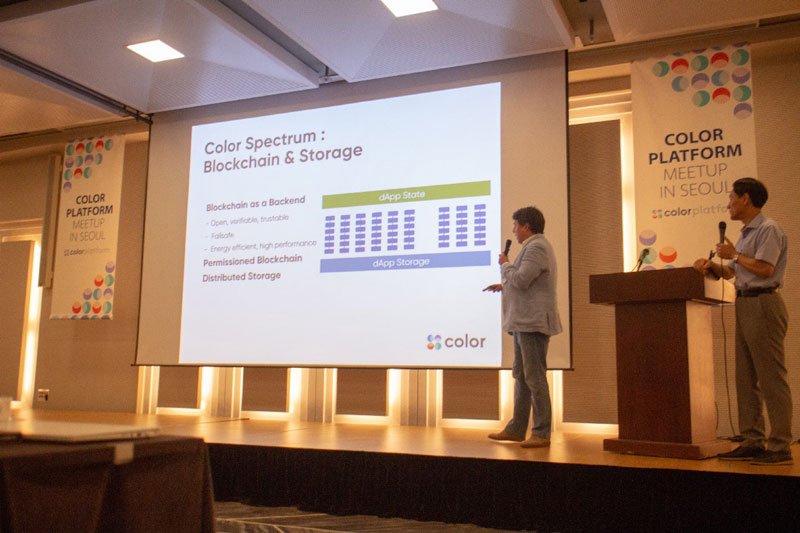 The goal of the Color platform team is to create a worldwide community where both developers and non-developers can easily develop a wide range of various dApps sophisticated and simple, complicated and easy and use these dApps in their daily lives. Towards to this goal, the Color Platform Team provides Color Development Kit (CDK) that greatly simplifies dApp development on dual layered Color Platform architecture – Color Spectrum layer as service nodes and Blockchain layer as decentralized ledger store.
The Color dApps runs on the Color Platform that allows to non-technical users easy develop Smart Contracts. Utilizing the revolutionarily simple mechanism of Color Platform technology, the "Color dApp Store" aims to create a wide array of enterprise-level dApps. The Color platform gives user a lot dApps embracing commercial, non-commercial, social and entertainment people activities. We intend to use AI and Big Data technologies in development of new dApps on Color platform.
For advanced users Color Platform gives excellent toll kit to develop reliable and complicated, sophisticated Color dApps with power unifying cryptocurrency, the "Color Coin (COL)". The special Pixel Program in Color Platform is adopted to foster the growth of the gift giving economy.
The Color platform's first world tour, and the second meetup, will be held in Moscow on 21 August 2018 (the First one was held in Seoul, Korea on July 19, 2018). This meetup will introduce Color Platform's vision, roadmap and technical background.
The Meetup begins with the opening of the Global CTO of the Color Platform and the congratulations of Arutyun Avetisyan and ISP RAS. The president of the Color platform will share the roadmap with vision. The Technical Process Architect in Softeq will introduce the Color Platform QA Process and community build-up.
There are TGE participation methods, Air Drop and Q & A session. We invite you to the first Global meetup of color platform.
Date & Time: (Tue) 21, Aug 2018 (18:30 - 21:00).
Place: Plekhanov Russian University of Economics, Moscow, Russia (Main Building).
Registration: http://tiny.cc/moscow-meetup
Agenda: http://tiny.cc/moscow-meetup-agenda
Color Platform: https://www.colors.org/
All news